Belgium-Britain route Fast Ferry boarding report

( Oostende-Dover route)

(Introduction)

Oostend of Belgium -- does it know? Cities, such as Antwerp, Brussels, Gent, and Bourges
Although the tourist from Japan is also a tour course mostly, it is this town famous as
a resort to the people of Europe,
Japanese people seldom extend its trip. But the beach which exists and was extended
for a long time as it was called Nice in Belgium,

In addition to the condominiums and cottages which stand so that it may be enclosed,
there are also the splendid casino and splendid shopping mall of constant watch,
and it is preeminent for atmosphere.

Since the interchange city has come out from Brussels at the one rate in 1 hour
and it can go in about only 1 hour whatever it may tell it, it is convenient.

Since it is a little more than 3 hours in 2 hours (i.e., London) by high-speed ferry also to Dover in Britain at it
Also going to London by Eurostar or airplane and the strait sea trip which can carry out skilled of the beautiful white cliff of that Dover although it is good were the highest. and since a charge is cheap compared with an airplane or Eurostar -- I recommend you the method of a trip to UK/Continent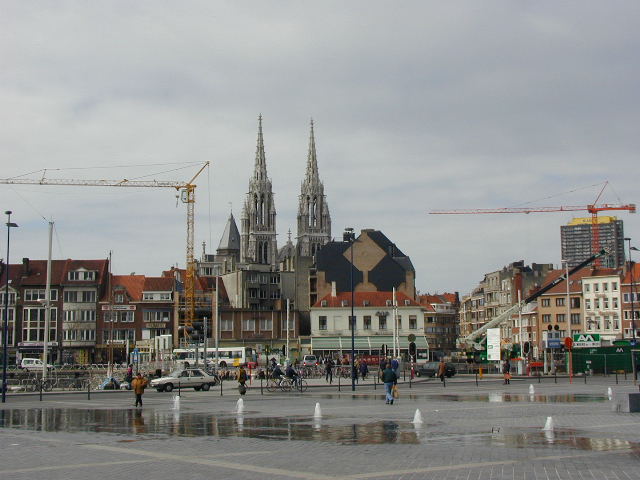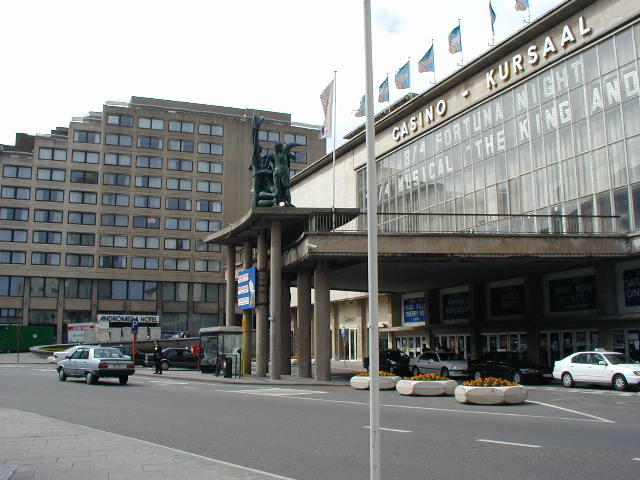 nud Schedule

From Dover is at 10:45, 10:45, 14:00, 17:15, and 20:30 till 1st Oct..
Since five round trip also has from Oostend at 08:30, 11:45, 15:00, 18:15, and 21:30

Since the hotel in Brussels is checked out slowly and a few is played in Oostend
Even if it goes to Dover by from 15:00, it can arrive at London in the evening.


(Check-in)

Since the terminal of the Hoover speed company adjoins and stands on the Oostend station, it is known immediately.

First, after purchasing a ticket, it goes to passport control.
If this is passed, the room of shop combination in a waiting room and a cafeteria.

Although it faces to a ship once it will come out to a table through a door, if boarding time comes unlike before, since it is open air

At the times, such as a windy day and rainy weather,
cautions are a little required for boarding with a load.

(ship)

May this Fast-Ferry is introduced also to this site!

It is the storied ship referred to as that the man in the world was surprised
at the appearance of this ship that broken Atlantic Ocean crossing record.

and still new building the record as a Fast-Ferry which runs is also updating the same route
as the time. Although there was never nothing small with 74m class and
this ship was a big ship just at that time
Now, it is although it goes into a snug class and eating and drinking
and equipment of shopping also look somewhat poor.
He is prided with the career and social status is still living like a size English empire.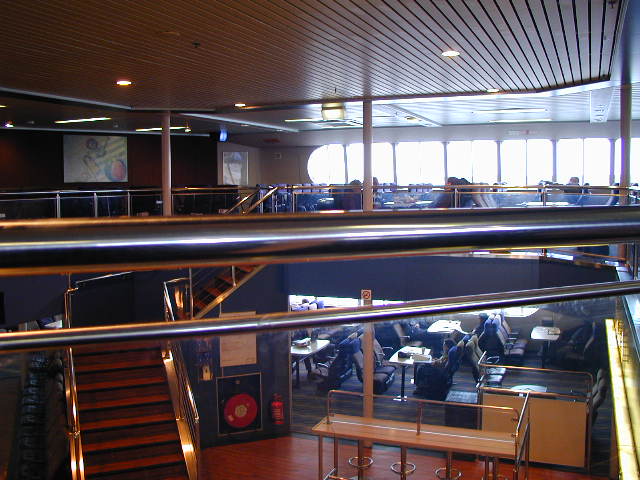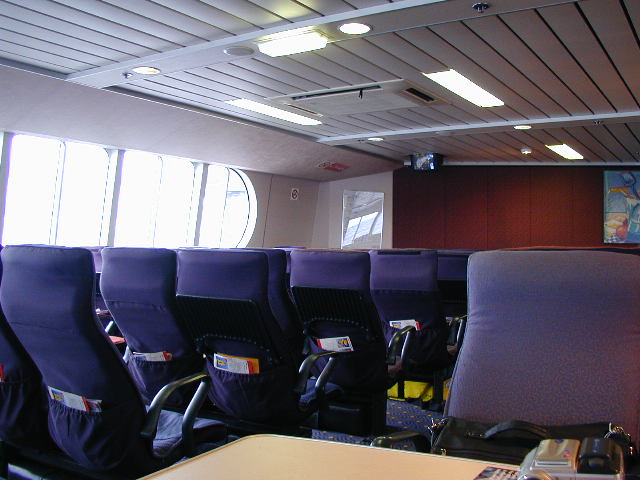 (from Dover to London)

While looking at the scene at the time of beautiful white cliff or the Dover entry into port,
it is coming alongside the quay.
Since this it arrives at the very end, up to a terminal, it has slight distance and takes a bus.
Then, if it comes out of a terminal through passport control, the bus is waiting again.
This bus sees you off to the Dover station of a railroad with service of
the Hoover speed company for nothing! This was very convenient and kind service.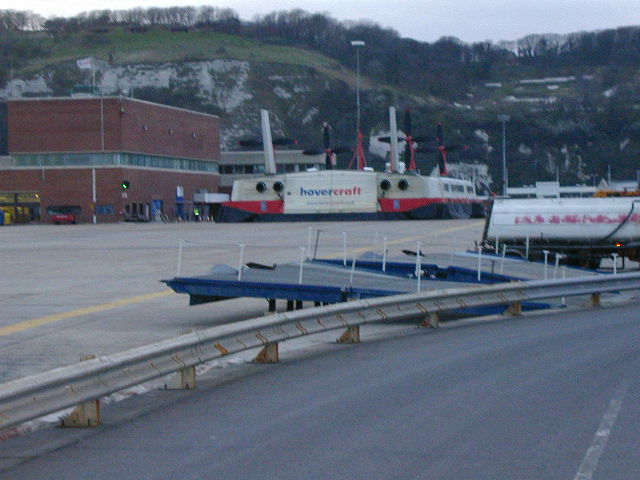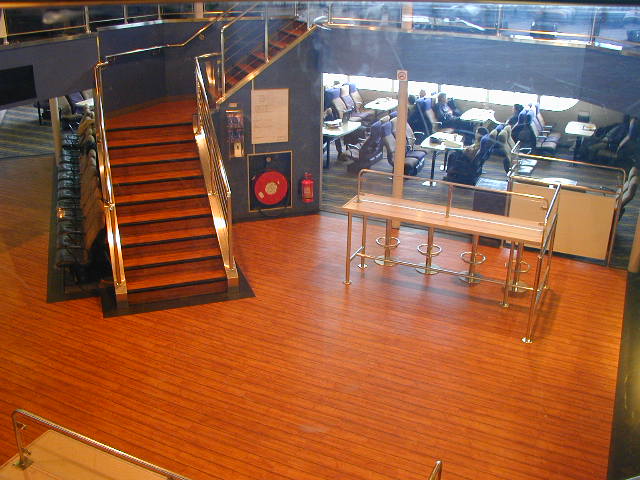 (Notes)

Also recently, many Chinese stowaways are merely exposed by the regrettable thing in this Dover.
The immigration check for entrance into a country is severe for non EU peoples.

Since there is a case where take time too much and the free pick-up bus to the station
like the point is not caught if fate is bad as a result
It may be better to carry out together with a immigaration counter . as in a hurry as possible.


(In the case of the start from Britain)

Since it has come from the Charing Cross station in 1 hour and 40 minutes , it is convenient.
Although a bus is what may be attached at a low price, its first train is late to
such a top 2 hours or more from the Victoria coach station.
The number of books also has a few difficulty in the top where last is early.