The Italy Fast-Ferry boarding
Civittavecchia Port

This port is located 80km northwest from Rome and that is hard to pronounce.
The charge from the Rome is 12,800 lires.
Both Sardinia ferry and Terrenia operate a Fast-Ferry with a speed of over 70km/hour
It has connected with only 3 hours and a half to the Sardinia..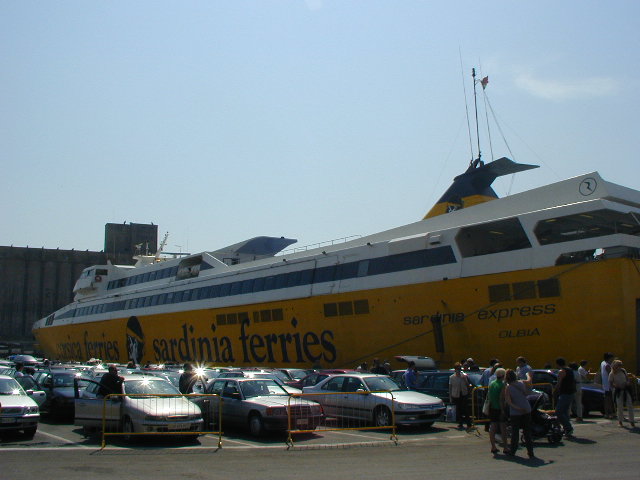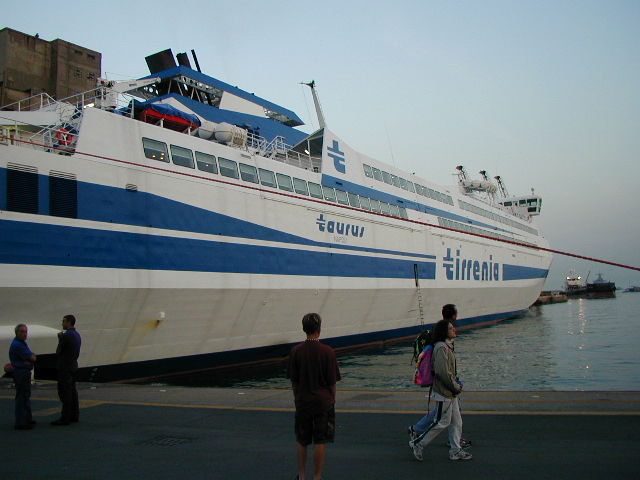 The purchase of a ticket
A small ticket sales stand which colored compnay by company is located at the entrance of a harbor .
As for the cost of ticket of a Terania to the Saldinia is 71,500 lire and 64,200 lire of Saldinia Ferry.
(As of June, 2000)

Boarding

Passenger is boarding from the stern ramp way and a keep the big luggage at the store
and goes by escalator upwards.

There are two classes of Seat ,business and economy.
a photograph -- a Saldinia ferry -- it is the scenery of the inside cabin of a ship and an island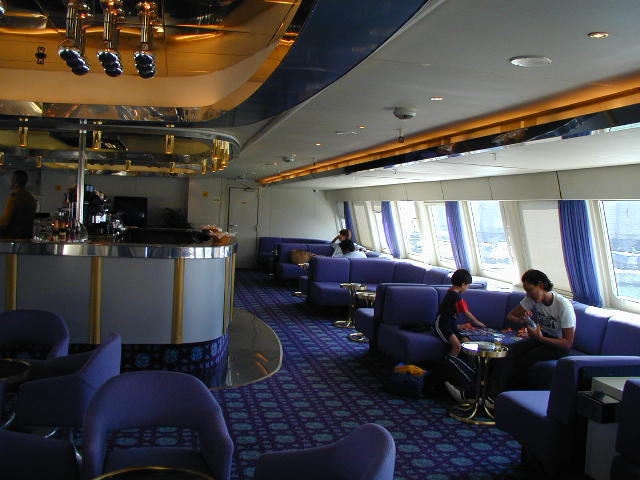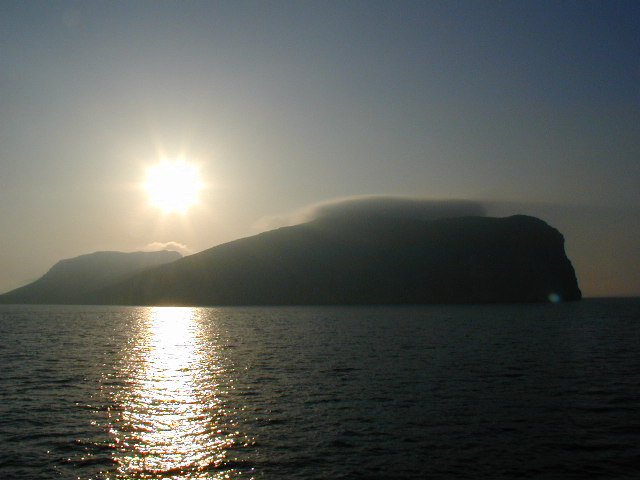 Introduction of a ship

Sardinia Express : built in 1996 at The Rodriguez , Monohull type called TMV103 Aquastrade
with a length of 103m and It sails by 37 knots by 150 vehicles loading with 535 passengers

Terrania's ferry is called Jupiter MDV3000 Monohull type built 1998 at Fincantieri in Italy of a sped of
41 knots by 480 automobilesand 1800 passengers loading with the world's largest full length of 145m..
(ADM data offer)

Sardinia


Golfo Arnci

It says clearly and there is nothing in this harbor. Therefore, it is the more nearly better
not to consider how to carry out something after landing the port .
For example, since even nothing , besides a natural taxi are not except the time of ferry arrival,
a hotel, a rental car, and an information desk are requiring special attention.

Olbia (Sardina)

There is only center of an island here and all are conversely complete. The terminal is prepared
and a harbor is also O.K. till midnight.
Therefore, he wishes eagerly for the more nearly first one to go into this island from the town
Since it does not have no room to maneuver unless it comes out!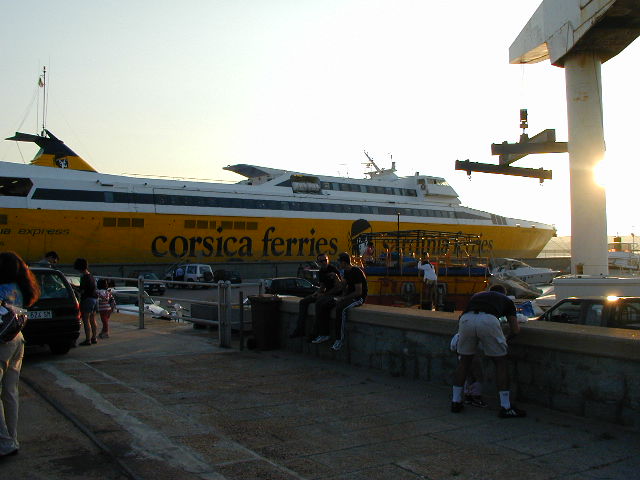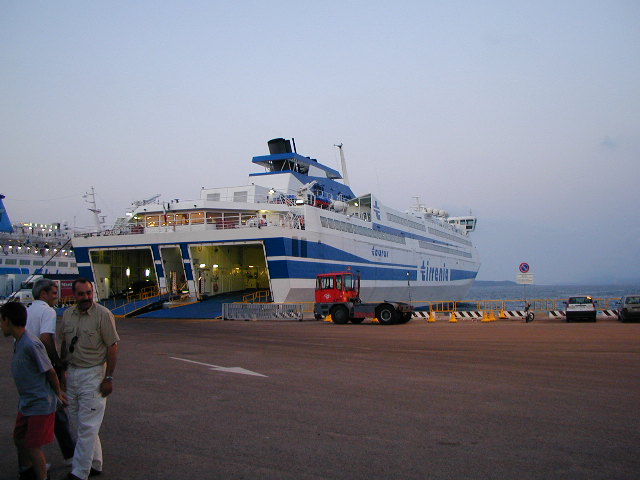 Operation schedule

Sardinia ferry : Dept. at 08:00 and 16:25 -- 3 hours and a half
And a Terrania takes 4 hours to Olbia by 08:30. (Please check there)
Please enjoy a good sea trip.