The Fast-Ferry boarding of Spain
(The Barcelona-La Palma route)

The Barcelona harbor terminal

Two companies (Buquebus and Transmediterranea) ply the Mallorca going fast ferry and their terminal is located at the pier in front of the very famous statue of Columbus.

Buque bus terminal is colored yellow and Transmediterranea terminal is located at the root portion of an opposite side of the pier.

Boarding terminal
It will go to the waiting room and, as for after, check-in will wait for them, if both companies purchase in the easy ticket office of the first floor.
Although boarding is performed through the exclusive passage of the second floor, since the distance is long unexpectedly, be careful.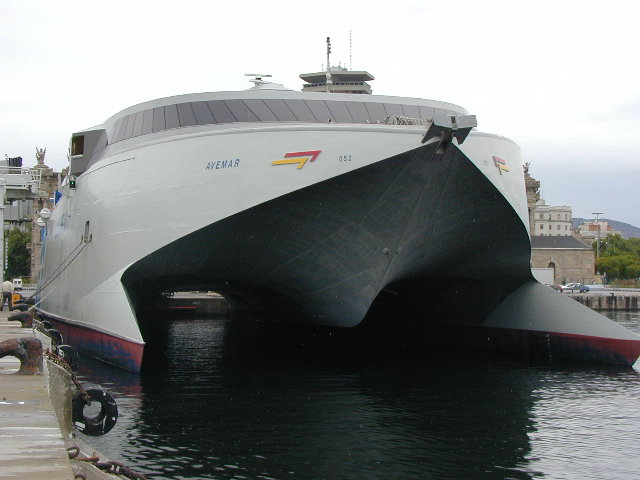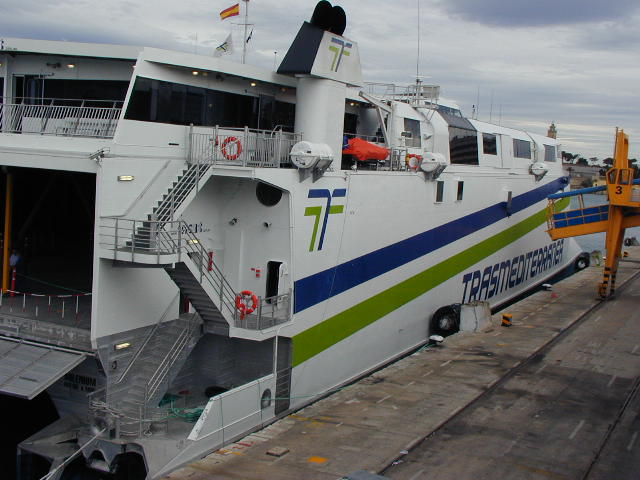 An operation schedule and a fare (the summer of 2000)

In case of Buquebus:Dept.Barcelona 13:30 and 18:45.
from Palma 06:30 and 23:55.
Fare: An economy is 9,100 Pts. A club is 13,900Pts.
Transmediterranea: Dept.Balcelona 07:00 and 16:00
from Palma 11:30 Parma and 20:00.
Fare: An economy is 8,990 Pts. A club is 14,060Pts.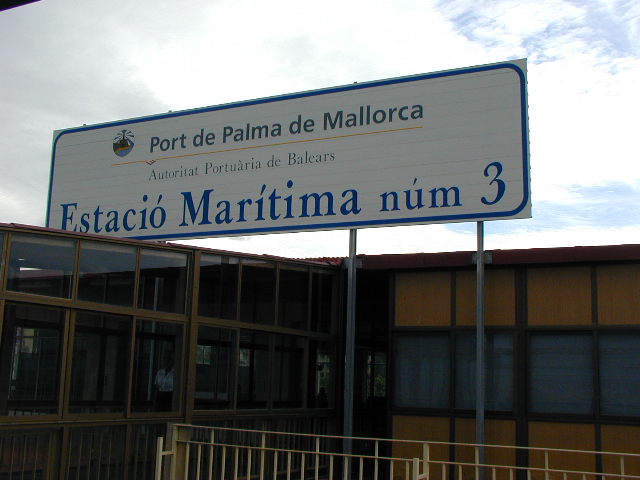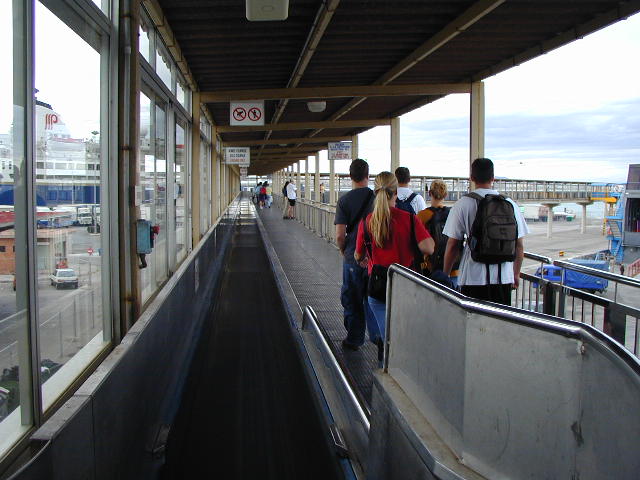 whether an economy class or a club class?

The seat where both of recommendation acted as the club passenger calmly, and an light meal (like a in-flight meal of a short-distance airplane, launch box grade) are served.
But that view cabin at the tail end which does not shake and this is also good. anyway

Notes :

1. Since it plies as timetable and there are estimatet, suspension, extraordinary operation schedule, etc. surely That day, a spot operation or stopping.. Please reconfirm by coming out.
it is indicated as about 3 hours and it may be behind in fact, it does not arrive within 3 hours
There are more cases which are behind from 30 minutes rather for 1 hour.

2. Although there is at least one of reasons which does not ply as a schedule, there are delay by stormy weather and a suspension.
And since it is unexpectedly windy ocean area, when rainy skies and a wind are strong, it shakes rightly in Barcelona.

The point of a trip
It may be a scene at the time of escape journey ground Mallorca Parma entry into port of that Chopin's love!
That is a harbor, when it famous Cathdoral is visible in rows of houses is seen to the right hand and left turn is carried out greatly.

Large-sized cruiser, a sailboat, besides a luxury liner are also visible only to the place where a rich man gathers out of the world truly.

Barcelona entry into port, either

And the city area in Barcelona can be overlooked from a distance and it approaches gradually, the last is Statue of that Columbus.
It is scenery when Columbus has come back from the voyage surely.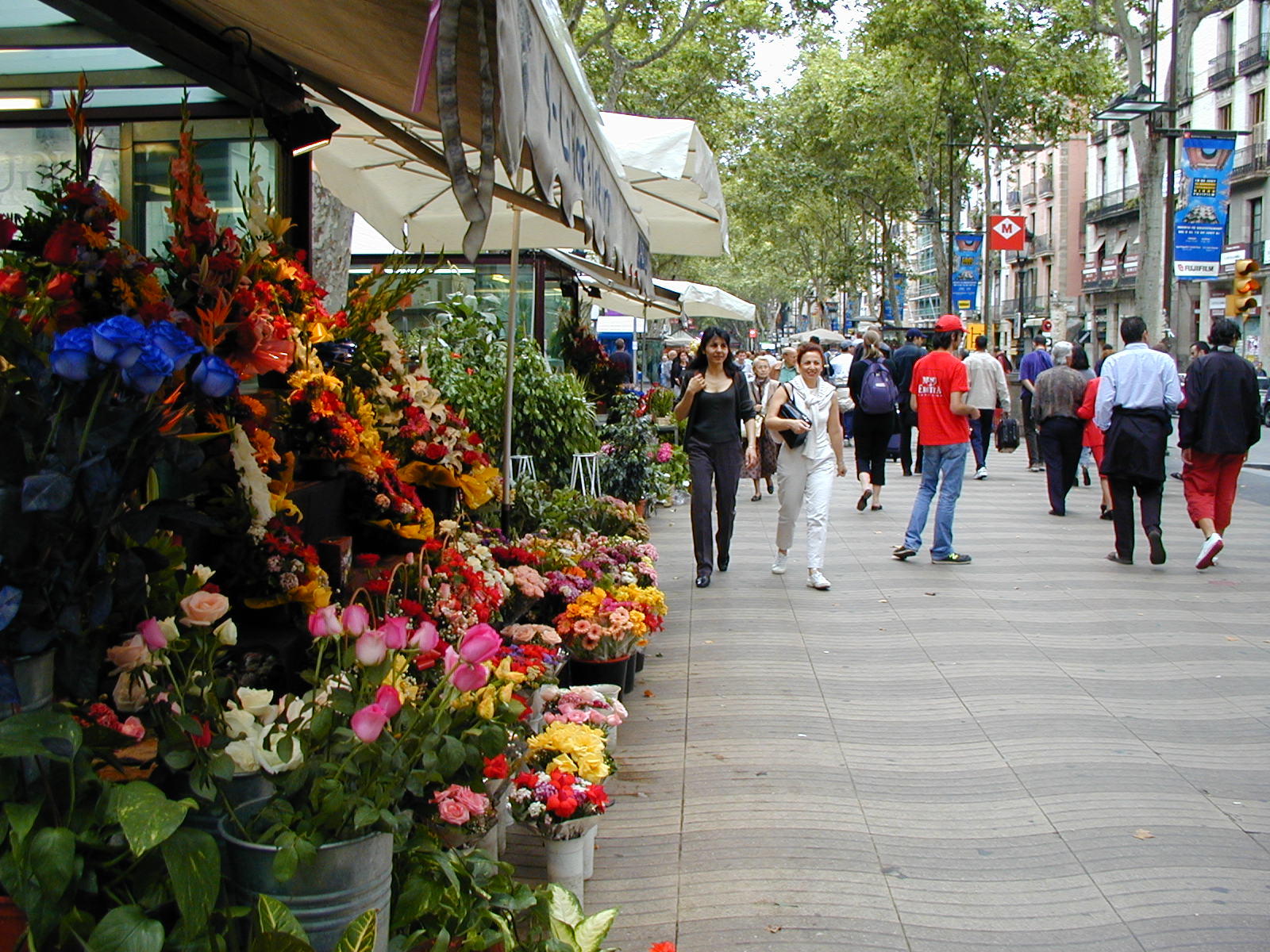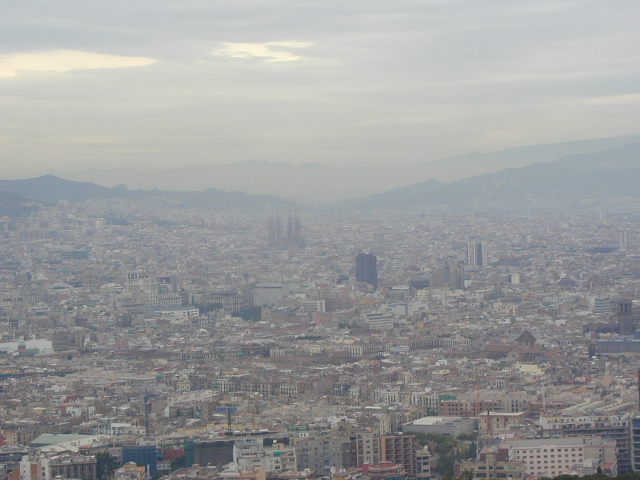 Measure against seasickness

It is located in the middle portion at the stern end, when seasickness has attacked, although indicated also in the top.

And it is the best to fix the head in as low a position as possible.
For example, it pulls vinyl to the floor, and some clothing is also made a pillow and it lies down. In almost all cases, it is cancelable now.
Although I omitted the explanation about a ship this time, those who wish need to inform.

It is the high-speed ferry of the latest wave piercer type by which any ship can take out the speed more than 40 knot (about 75km/h).

then, please enjoy the voyage and it is waiting also for a letter